Have Fun With Your Home Loan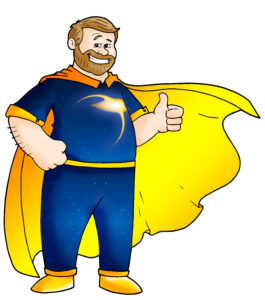 As a Loan Officer, my mission is to guide clients through the steps needed to achieve successful home ownership.  Sometimes we need to resolve credit problems or other unforeseen issues which might slow down the loan approval.  Even though home buying and refinancing are serious topics, it doesn't mean we can't have a good time while we do it!  Um… Not So Much is dedicated to providing timely, accurate information to help people understand the home loan process, all while having a laugh at my expense.
Work Hard. Play Hard.
I have over 20 years of experience helping clients afford the home of their dreams, and I'd love the opportunity to put my knowledge and passion to work for you!  With me as your loan officer, I'll directly review and substantiate extenuating circumstances that could affect your loan approval in order to give you the best home loan experience possible.
We'll also have a good time along the way. I will teach you not only about home loans, but how to better control your financial future.  Visit the Home Loans section to brush up on the basics or mortgage lending and the different options you have as a consumer.  Check out the FAQ section to learn a little lending lingo and key terms that you'll hear throughout the process.
Is there anything that you were looking for but couldn't find? I want this website to help everybody, please Contact Us to let us know what we're missing.  We'll get the topic added to the website ASAP! Anything else, just give me a call at 520.495.7213 or email me directly at tom.heath@novahomeloans.com.
View The Rest of Tom's Hilarious Videos