VP/Senior Loan Officer
NMLS# 182420
LICENSED TO ORIGINATE MORTGAGE LOANS IN THE FOLLOWING STATES: AZ
Tom Heath has been originating home loans for close to 25 years.  Over his career he's done more than helping people buy and refinance real estate, he's an active promoter of financial literacy in the community, a resource for information about  Tucson's Urban Development, and an advocate for local businesses. 
Tom currently serves on the board of directors for the Downtown Tucson Partnership and he is a past director for the Tucson Association of REALTORS ® .  He also sits on steering committees for the Tucson Festival of Books and Local First Arizona. He's held roles with Arizona Mortgage Lenders Association, Arizona Association of Mortgage Professionals where de lobbied the state legislature encouraging them to adopt loan officer licensing requirements–before the big real estate crash. He has served on Mayor and Council's Affordable Housing Commission and is still involved with the effort to bring home ownership opportunities to Downtown Tucson.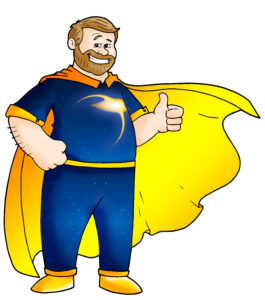 Tom has several awards from the Tucson Association of REALTORS, including Affiliate of the Year and the Community Achievement Award.  He led the charge in developing "High School to Home Ownership", a 4 part series of classes for high school seniors on the foundations of financial stability.  He shared the Common Ground Award for collaboration between the REALTOR Association and The University of Arizona's Take Charge Institute in matters of youth financial literacy.  He was given the Pioneer Award from the Take Charge Cats for his involvement from inception of the Arizona Financial Face Off, a financial literacy competition among area high schools.
He has personally spoken in classrooms all over the city and supported the United Way's efforts to promote financial stability.
Clients always come first.  Tom created the Mortgage Guidance System to help buyers and owners make informed choices before, during and after the loan process.   He has earned the Chairman's Club distinction for top performers within NOVA Home Loans and been recognized as being in the Top 1% of Mortgage Originators across the country.  He built his team to include Trevor Streng, a talented loan officer with an educational background, Wendy McGee a top tier processor with 30 plus years of experience, and Liza Lopez an industry veteran, supporting business development.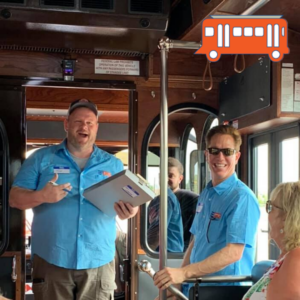 In the community Tom is connected to organizations which drive culture and a sense of place.  He spends his marketing dollars to support and promote Tucson organizations like the Southern Arizona Transportation Museum, The Presidio San Agustin Museum, the Rialto Theater,  Shyanne Kindness project, Team Hoyt Arizona and Honor Flight Southern Arizona.
The Mortgage Guidance Group opened their second location in Downtown Tucson in 2017, reinforcing their commitment to serving the entire community. Each Sunday you can hear Tom on 99.1FM as host of "Life Along The Streetcar" discussing topics that impact Tucson's urban core and other times you can find Tom volunteering with Tucson Trolley Tours and The Tucson Gallery sharing what he loves about the place we call home.